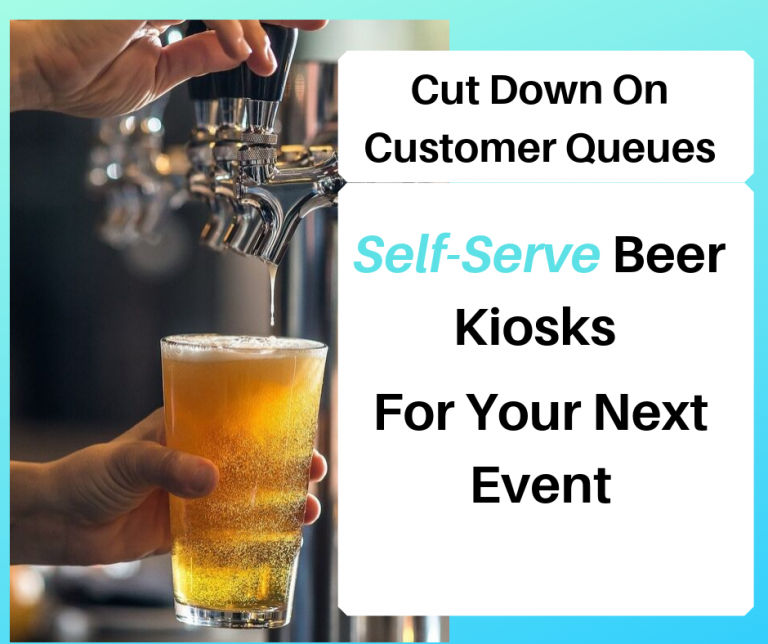 It's every event goers dream. Self serve beer and shorter queuing times.
Ways of cutting down on long queues and giving customers more of what they want is always a good idea for event managers.
Instead of waiting in long lines for bar staff busy on their feet, customers can simply pour their own.
The self serve beer taps are the beer drinker's equivalent to a vending machine – greater empowerment and less hassle.
The self-service draft beer system, by Drink Command, enables customers to pour and pay for their drinks directly at the beer tap – without the need to queue.
While these machines have been installed at several hospitality outlets, such as restaurants and student union hubs, the machines may now be used for events in the future as well.
This can include outdoor festivals, in-house events at hotels – or even as a formal arrangement for more corporate events
This saves time for people queuing up and means that it gives control back to guests.
"Our 16 tap self-serve beer wall has allowed us to increase our capacity to serve more customers and hold our existing staff levels by giving patrons the option to…serve themselves at their leisure," said Matt Tebbit, Head of Residential Catering and Bars at The University of Reading.
"There is a change of mind-set happening in the beer dispense industry.
"This is similar to how self-serve technology has improved the way we buy petrol for our cars," said Robbie Ward, Marketing Director at Drink Command.
Hilton Hotels and The University of Reading have been two of the first UK businesses to recognise the benefit. This, as well as the potential of integrating self-serve beer system to their services. 

    "Consumer expectations are radically changing. They prefer spending money on events, or 'experiences," said Kevin Freeguard, Vice President and Managing Director, Verifone UK and Ireland.