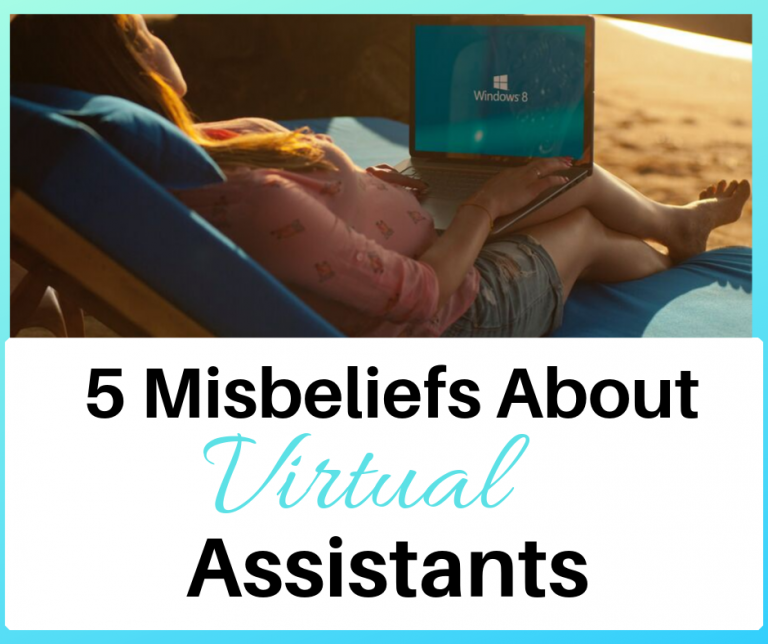 There's no doubt that there's a growing number of business that want to hire a virtual assistants as  a modern way of cutting down on their workload.
VAs offer services based on their skill sets, meaning businesses can hire them to work on specific tasks  remotely, rather than employing a full-time office person.
As well as seasoned professionals setting up a business from a fully-equipped home office, many companies are opening up opportunities for staff to work from home, too.
The Society of Virtual Assistants,has found there are now more than 2500 VAs offering their services to more than 13,000 businesses – and that number is growing.
However, despite proof that VAs save overloaded business owners time and money, there are still many doubts about how effective their services are when compared with employing somebody.
So, what are these doubts that businesses have?
Well, the idea that VAs sit in their pyjamas with their feet up staring at their laptop all day has long gone. There's plenty of VAs proving themselves to work efficiently and organise their workload so that they can meet the demands of several clients – all from their home office.
Oh, and  they dress as if headed for the office, too.
Here are some views I've heard about why business owners think a VA won't help their business.
If this sounds like you as a manager, I'm going to squash these misbeliefs and tell you the real deal!
Managers Can't Tell What's Being Done
I've met managers who are doubtful about a VA's services simply because they don't work from the same office. There's the idea that not seeing what a VA is doing directly means they can't tell if the work is being done the way they want it, to the standard they want – or that they can't seeing that tasks are being done at all!
More than this, they feel like they can't quickly tell update their VA on project changes because they're not at the next desk.
Let me tell you, though. There's plenty of ways you can tell what a VA is doing when you aren't in the same office!
Tools like Google Docs are great for seeing who is working on documents and the live changes being made to a document. You can also see past changes, who has made them and when.
As with employees, you can set your VA deadlines, agree how to go about providing regular updates on the task, such as providing screenshots or a free screen sharing tool, such as Team Viewer.
These sharing tools enable remote access to your VA's computer remotely so that you can show them how you need something done. Or allow your VA to access your computer!
Agree with your VA how best to make themselves accountable for each task works well. This can be a daily or weekly breakdown of completed tasks, a checklist of customers called or a shared spreadsheet document.
Need a meeting to go over details? Send your VA a quick email and set up a time to talk that same day.
2. VAs are Available 24/7
Some managers believe that they can call upon their VA at any time of day or night. While it's true that some VAs do offer extra hours in the evenings or weekends, some are only available at certain times of the day or night.
If they work some evenings or weekends, it doesn't necessarily mean they are available to take on tasks at any time of day or night.
Iron out available times with your VA beforehand – when is the best time to call them or send them new tasks?
3. Comunication and Teamwork Is More Difficult
Many people feel that creative vibes flow better when there is a team of people working from the same office. And sure, it can be very motivating and inspiring to constantly work off the buzz of a team of people working around you.
While it's true that for some industries, workflow, communication and creativity work better when there are staff working from the same office. However, there are many sectors where communication works well for remotely-based staff.
In today's world, communication channels have changed beyond belief and there are so many great ways of finding ways to talk.


There are lots of tools used to communicate, including Skype, Google Hangouts, What's App and a shed load of easy-to-use conference call platforms.
Many of these offer a video call option, so that you can see the person, or people, you're speaking with and be more involved in the conversation, as if they're right there in the room with you. Even organisational tools, such as Trello, provide a way of sending frequent messages to one another to send quick updates or explain a particular task.
If you still have a real need for that team meeting, there are so many modern, trendy workspaces that can be hired as a one-off, as and when you need them. Rather than paying to maintain an office, you simply pay for a single space to meet with your VA or team to share out ideas and get some actions on the projects you have.
It all depends on how you prefer to communicate, but if your preference is really to communicate in person, you could always arrange to meet in a quiet coffee bar or cafe.
4. I Won't Have to Worry About Data Compliance
I've come across some businesses that think if they hire a virtual assistant, it means they'll take on and manage all the GDPR compliance rules for them.
While of course any virtual assistant will have their own policies for managing GDPR compliance, it doesn't take away from the responsibilities of you as a business manager and what you need to do to be compliant.
It still means having to build subscribers by asking them to give their personal details and check that your confidential data is kept secure both online and off. The last point is especially so when sending out or sharing data with your remote workers or anyone else inside or outside your team.
5. It's Quicker to do it Myself
For some, taking the time to plan your workload, write out and give instructions to a virtual assistant can seem like it takes too much time.
To then set up a call or meeting with your VA to explain what you need for what might just be a one-off task, seems like even longer!
Quicker to do it yourself, right?
In your mind, by the time you've done all this, you could have done the task yourself – and probably in a much quicker time!
I can tell you that, spending the time to write instructions or educate your assistant on what you need to be done each week can be well worth it in the LONG RUN.
But, let me ask you, how would you feel if you spent time working on a long admin task when you could have spent the time working on building your business – calling a new lead or sourcing a new supplier?
While you're outsourcing the mundane tasks or activities you're not sure how to do well yourself,  now you have time.
To go out and sell your products or services.
To negotiate with that wholesale supplier.
That set of instructions you now have in how to do X, Y and Z tasks, you now have for life and will never have to write up again. It's not something you'll have  to repeat if you ever need to show someone else how to do it.
Could a virtual assistant benefit your business? 
Virtual assistants specialise in all sorts of skills and projects, so find one that works best for what you need! Once you've found a virtual assistant, they can help you catch up on all sorts of tasks, to build a content strategy and reach your audience.
Could you benefit from help with a show-stopping piece of content to engage and entice your audience?